If you've been following for any length of time, you know I love a good wedding. I love the details, the sparkles, the happiness, the fancy shoes. Though wedding season in New Orleans never really takes a break (some of the best weddings in our city are winter weddings!), wedding season is ramping up in the frostier parts of the country and I'm working with some amazing brides and grooms this spring who are throwing truly unique parties to celebrate their love! I can't wait to see how they all turn out.
I wanted to share with you an updated list of things to think about to make your big day even more special and memorable for you and your guests. Last summer, I shared with you a few Tips for the Modern Wedding that I think are still super relevant. I wanted to expand on that list, so keep reading for my next few Tips for the Modern Wedding!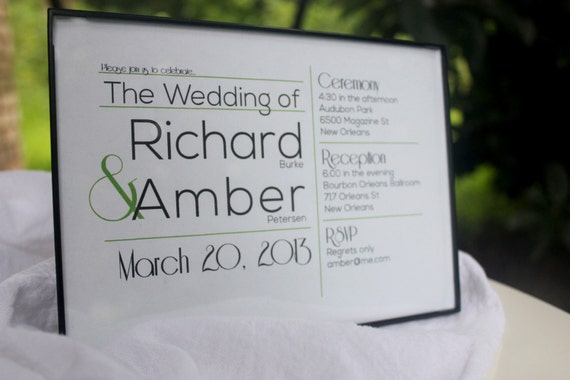 Minimize the number of vendors you pick out of thin air.
By this I mean, did you pick a vendor out of an internet search list? There's nothing wrong with that, but once you find a vendor you love (say, a photographer) you might want to see if they can recommend a related vendor, like a videographer.
Your stationer might know an embroiderer and screen printer, your caterer may know a great florist, etc.
Vendors love giving their amazing vendor friends and colleagues referrals,which can drastically cut down the time you spend searching blindly on the internet and hoping for the best.
Your vendors are getting to know your taste and wedding style, so they will be able to help steer you toward appropriate and related services.
Boozing on a budget? Crowdsource your choices!
When my husband and I got married, we decided to leave liquor off the table, mainly for the sake of our booze budget. We had our wedding in the heart of Virginia wine country and had a hard time choosing wines for our 100+ guests to enjoy for an entire evening. Our solution was to hold a tasting at our home a few months before the wedding.
We bought a wide variety of single bottles from our favorite vineyards around the state and did a blind tasting and light snacks with some friends who had varying tastes in wine. We ended up with two reds and two whites that were overwhelming favorites, but not necessarily what we would have picked on our own.
These wines, along with a keg of local brew, were plenty to keep our guests dancing and happy all night! (And we had yummy leftovers for several months!)
Another option we considered was limiting to wine and beer and one signature cocktail. This is another way to skirt the big budget booze and still have all the options. Find a cocktail that represents something special to you as a couple, or splurge on both "his" and "hers" themed options.
Remember, pre-mixed cocktails in a carafe or pitcher is best if you are skipping the bartender altogether. Ask your caterer if they will do the mixing for a small fee!
Put those maids to work. Nicely, of course!
Host a wine and cheese party and have your bridesmaids help you with DIY decorations, pre-cutting ribbons for chairs, handmade signage, painted mason jars, and all kinds of other tasks. Remember not to overdo and scare your lovely maids off, but one or two Pinterest parties would be really fun!
This is also an easy way to include junior maids if you've gone that route. It can be challenging to find a way to make them feel included, without taming your bachelorette party or skimping on the fancy lingerie gifts.
Don't be afraid to have your guests DIY.
Pour your own beer and wine is no longer tacky in this day and age! Add some ice buckets to your centerpiece and then no one has to get up during dinner.
Buffets are amazing for both budget and ease of use – and the bonus is that you can easily appeal to picky eaters and food allergies.
Photo booths are amazing for capturing your guests all night without having to pay a photographer and assistant for the whole event – the prints also make a great take-home gift.
I've loved the idea of having many small vases/jars of flowers as the guest seating cards. When all your guests grab them and sit, they form one big arrangement on the table! This would work well with potted plants too – which could double as a take-home!
My favorite part about modern weddings is the lack of rules. Everyone can ditch tradition, guilt-free, and have a totally unique wedding! Remember to enjoy the planning, it should be fun!